Building Monitoring
Structural Health Monitoring solutions for Highrise buildings, Schools, Hospitals and more
 The two most important reasons to monitor a building are to measure an earthquakes impact on the building and to monitor the general health of the structure over time. In both cases, the monitoring system is an essential tool for engineers and building owners, which help create a picture of the structural health of the building and ultimately determine if the building is safe to use. In many countries which are prone to large earthquakes, installing seismic monitoring systems is required by local laws or regulations. 
Apart from safety concerns, a monitoring system in a building, for instance in a hotel, an office building or a factory, can help to detect damage to the structure at early stages. Thereby it may be possible to reduce, or even avoid, downtime and the derived financial loss caused by the building being closed for repairs or maintenance. Likewise, following an earthquake, engineers can quickly determine if it is safe to reoccupy the building, potentially saving days and weeks of closure and thereby loss of profit. Minimizing down-time with a monitoring system can help a hotel get it's customers back in quickly, a factory to get production up and running again, get a hospital back to a fully functional state or get children back in school with minimal delay.
What does a Seisodin Building Monitoring system look like?

A building monitoring system can greatly vary in topology based on the buildings size and shape. The most common and minimal installations however consist of three interconnected 3D accelerometers installed at the foundation, middle of the building and the top of the building respectively.
Seisodin offers a tailored solution for building monitoring using the Tilia-series of highly integrated seismic accelerographs. The Tilia-series acceleropgrahs can easily be daisy chained using the world most available data cable, CAT6 with RJ45 connectors, or fiber optical cabling or even a mix of both! This system provides great flexibility, regardless if 3, 8 or 20 sensors are required. There are no bulky external boxes or expensive IT solutions required as everything is integrated in the box – even the fiber optic interface (Tilia T130F or T100F). The Tilia accelerographs are perfectly synchronized using precise hardware-based PTP timing ensuring you a best-in-market synchronization between the sensors. Additionally, the integrated autonomy feature secures recording even during power outages.
Many systems on the market today require you to purchase and install an expensive rack mounted industrial PC in the building, to act as a server for the system. While Seisodin can also offer a local server solution at an attractive price, it isn't at all necessary for many use cases. With a Seisodin Building Monitoring System you can avoid installing an expensive industrial computer in the building by using our cloud system, which is supported directly by the instruments. That effectively means that a standard Seisodin Building Monitoring System consists of 3 Tilia accelerographs, 1 power supply and two cables – possibly the markets easiest system to install!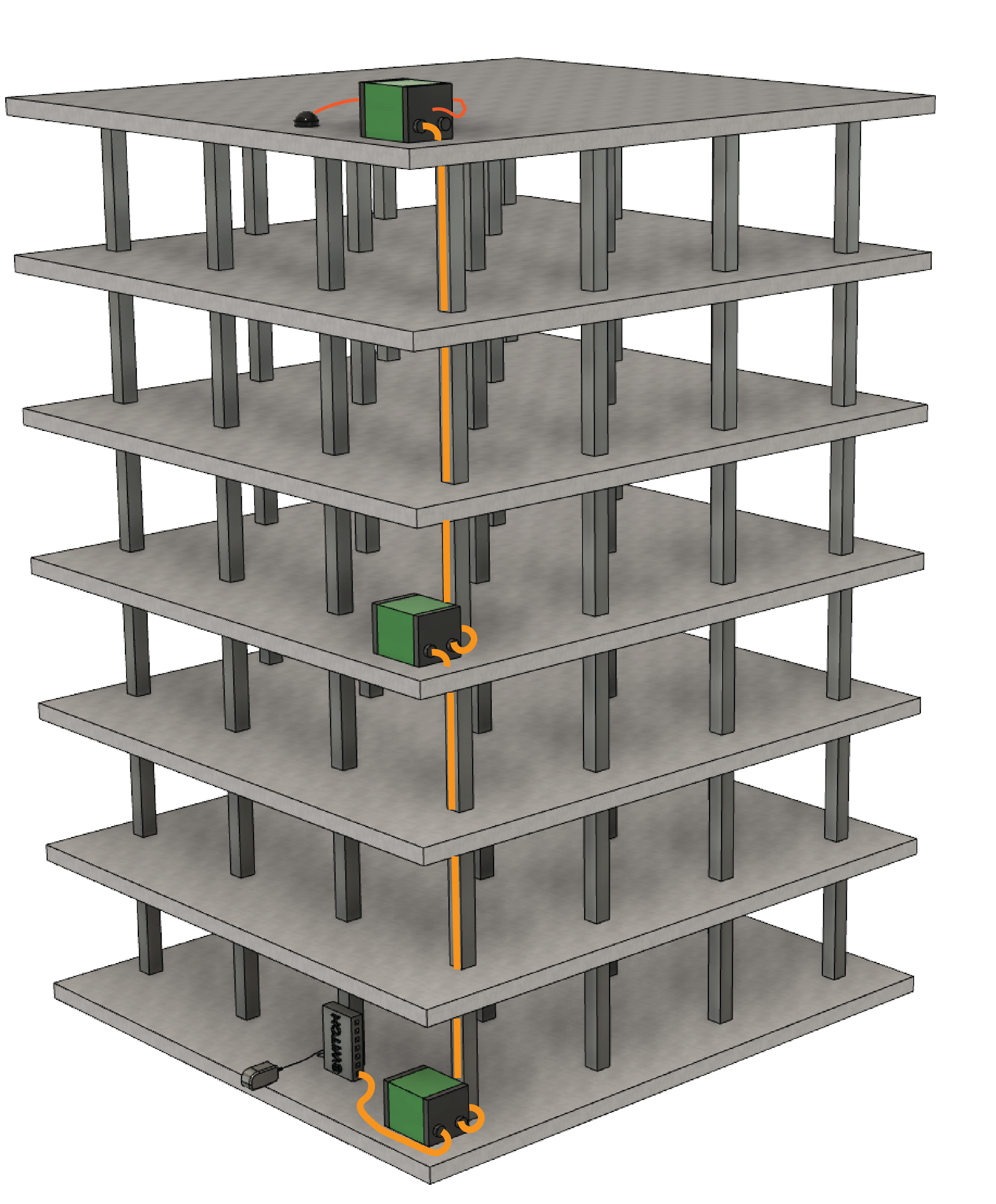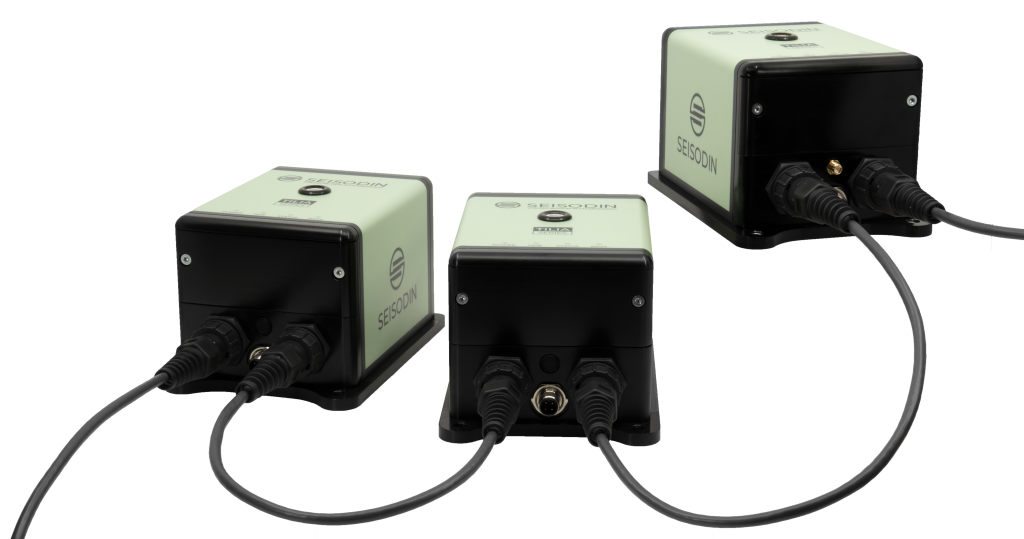 Enquire About Your Project Today!